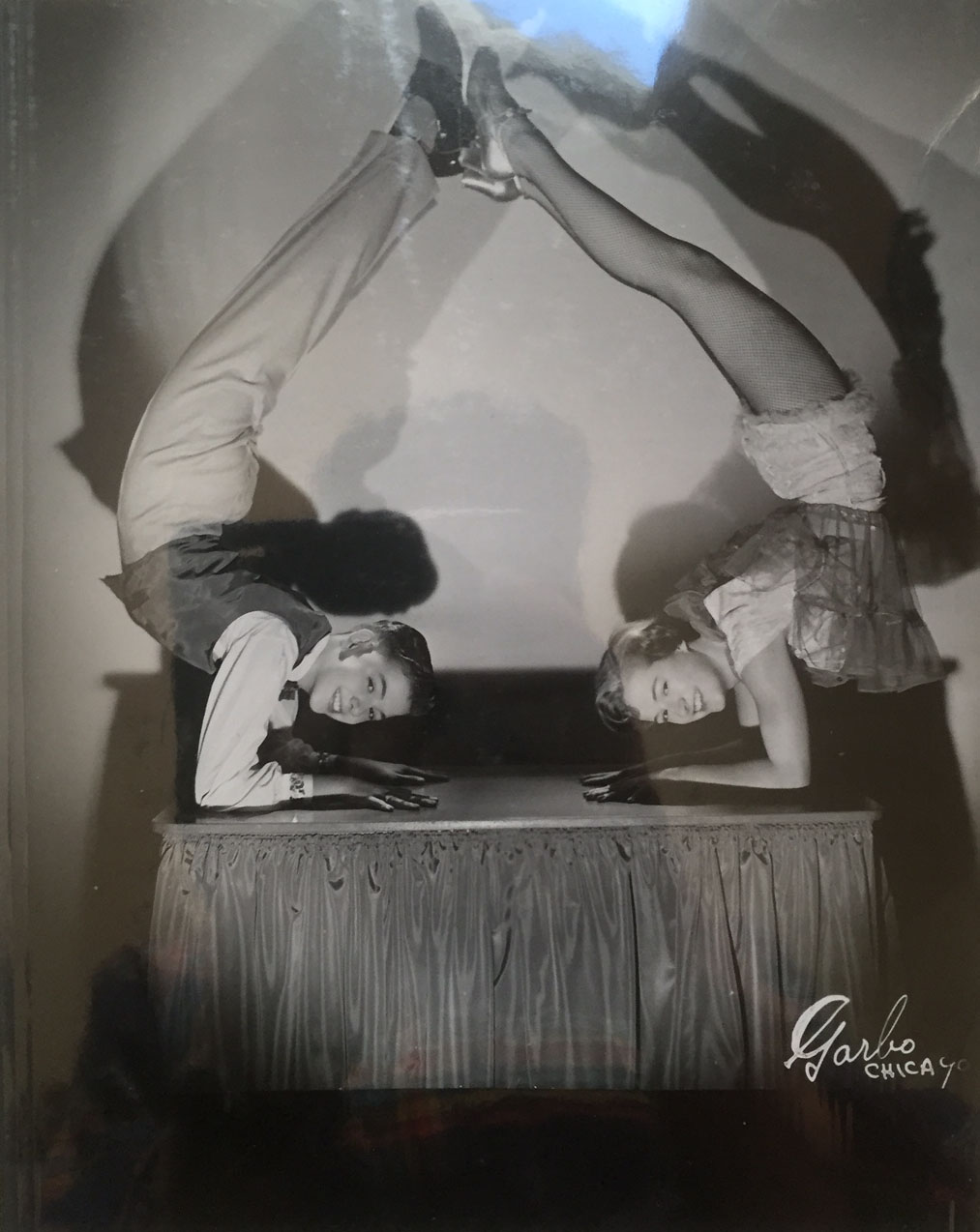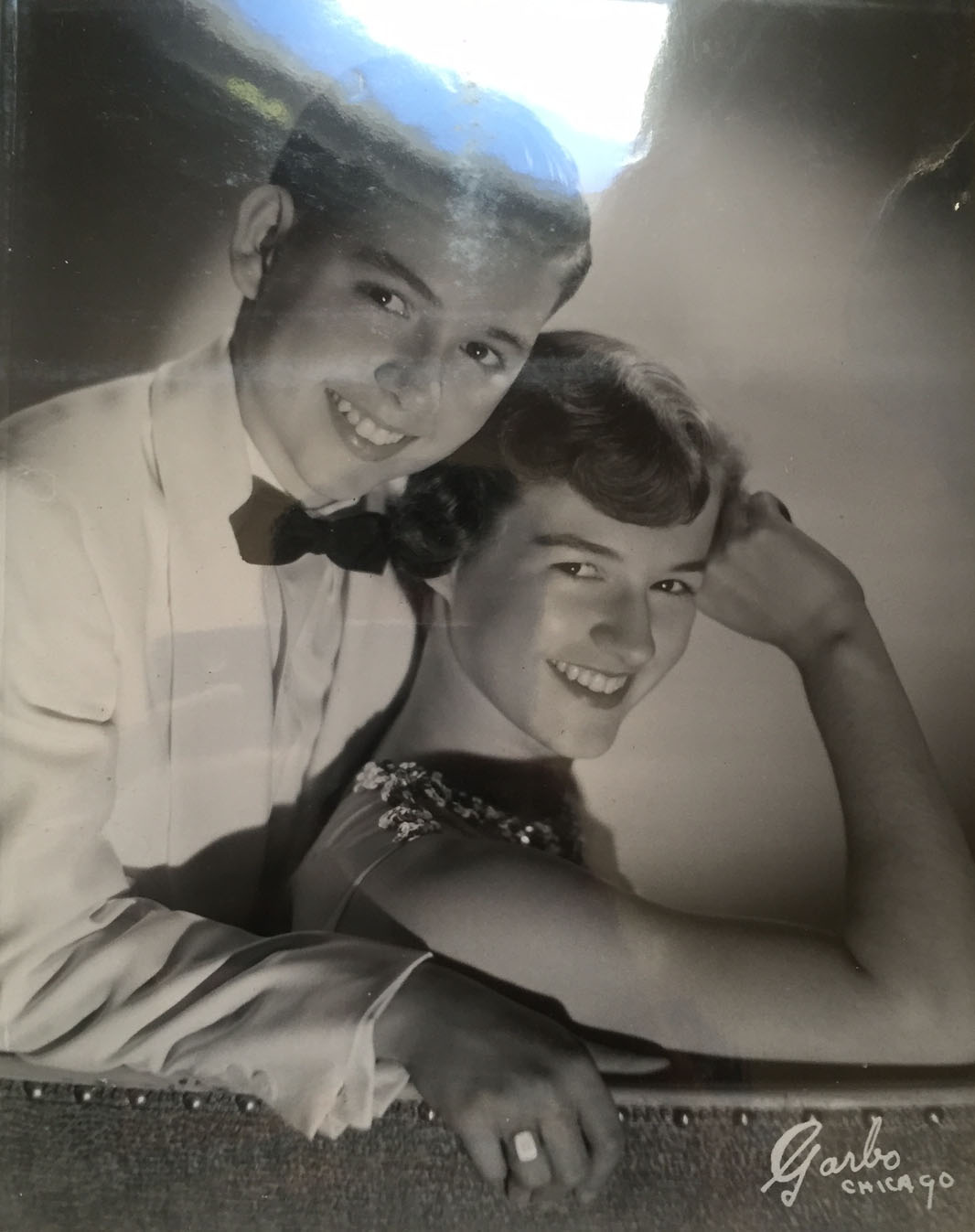 1940-50's
Chicago vaudeville circuit
I was born in the farming community of Columbia City, Indiana in 1942. I began my theatrical career at the age of 6 as part of a brother/sister vaudeville team in the Chicago (Tri-State) area on the roster of the Durbin Theatrical Agency, where I performed as a tap dancer, acrobat, and contortionist.
As is often the case with child performers this was a mixed bag. I loved performing and a got to participate in the very end of the era of big theaters and big bands. And while I'm very grateful for the experience, the down side was that I had little to no childhood and virtually no friends.
1960's-early 1980's
San Francisco dance theater days
My days at San Francisco Dance Theater represented an era and a lifestyle for me. It began in the 60's as did so much in San Francisco. Along with my former wife Penelope Lagios, we developed a chamber ballet-based company with a large school (at one time we had 1400 registered students). We also had a Junior Division under the direction of Jody White that trained young people not only in dance but other theater arts. My daughter Leda Meredith, who has had an exciting dance career, was a participant in this division.
There was a real "dance boom" in the 1970's and I was right in the middle of it. Along with dancer/teacher/choreographer Margaret Jenkins, I helped form the SF Bay Area Dance Coalition, an umbrella organization that sought to give dance a greater voice and increased funding in the SF Bay Area. I credit my friend Michaela Cassidy who volunteered with the Dance Coalition for getting the Yerba Buena Center for the Arts dance theater built.
I was an active force in the arts community and served on a number of boards of directors. I look back on those times as some of most exciting in my life.
Mid 1980's - Late 1990's
Berkeley Symphony days
From 1984 through 1997 I was the Executive Director of the Berkeley Symphony Orchestra in Berkeley, California. The orchestra had fallen on hard times and I was recruited to try to resuscitate it. It was the beginning of Kent Nagano's conducting career and the orchestra had a lot of very dedicated musicians.
When I started we were six weeks out from a major project with Frank Zappa and were in way over our heads. We began a major overhaul of the organization while trying to keep our current commitments. The community rallied around the orchestra and it became a major success and asset to Berkeley. We presented many significant premieres over the years, and Kent Nagano went on to become an international superstar.
1990-2015
One hour classical piano concert days
From the time I was 5 years old, the only thing I knew for sure was that I wanted to play the piano. I'm an old man now, might just as well start on my childhood dream.
In my days at the Berkeley Symphony I was surrounded by musicians but I wasn't one of them. My days as a pianist were before me. I developed a circuit of upscale retirement communities who appreciated classical music and hired me. I produced my first album – The Great Romantics, Vol.1.
I took my CD's and went on the road. I worked primarily in California from Napa down through San Jose. The performances were successful and I often scheduled multiple performances for the same venue per year. At my peak I was doing 120 performances a year. This was a happy time for me.
2015-current
Recordings: A new approach to ballet class music
2017
Local spotlight.
"After a long walk back home from the Hardly Strictly Blue Grass Festival, I stopped at Fillmore and Sacramento for coffee. Outside on the corner there were no free tables, but a gentleman signaled that I could join him and his friend.
That was the day I met Kelly Johnson. I found him instantly likable and engaging. Soon I would learn what many locals already knew: that he can usually be found on that corner, nursing a coffee, available for interesting conversation.
I relocated to San Francisco a decade ago, a specialized architect working in biotechnology..."
2018
First Person.
"In the sunset years of my life, I sometimes realize that many of my friends don't see me as I see myself. They see just an old guy on the corner outside Peet's. But inside my head, I know I've had an interesting life — even if the interesting parts all seem to be in the past..."